15-LOVE ALUMNI
These only are few of the alumni part of the 15-LOVE family. More profiles coming soon!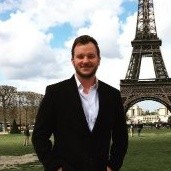 Nino Alivodic
I have been involved with 15-LOVE since 1996. I started out as a participant and am now a board member! During my time in the program I have learned many things, including: teamwork, leadership skills, effective communication, empathy and sympathy. This is all helpful to me today in my current role at Plug Power, where all of these skills are not only highly regarded, but required. I have many fond memories of my time in the program, but one that stands out the most is when I won my first tournament (Troy Open) and how satisfying that was for me. It showed how hard work and persistence pays off, and it made me want to keep training hard to achieve that same feeling of success again.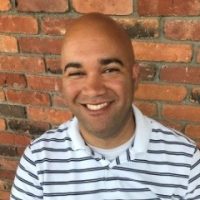 Ryan Artis
Learning from many different coaches during my 10 years with 15-LOVE helped me to borrow from their leadership styles to develop my own leadership style. Now I'm able to use these leadership skills every day as an attorney at my law firm, and in other activities I participate in outside of work. I have many great memories, but the annual trip to New Haven for the tennis tournament at Yale was always the highlight of the year. I live in Albany and work as a Patent and Trademark Attorney at Riverside Law, LLP. I like to stay in touch with 15-LOVE via email or phone as much as I can and I currently serve on the Board of Directors.
Amber's Note: Ryan developed our first website as a class project while at Albany High School and maintained it until 2015.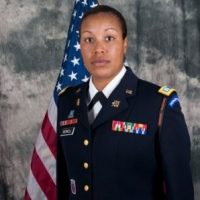 Marjana Bidwell
My first experience with 15-LOVE was at a clinic at Arbor Hill Elementary School, led by Arthur Ashe, in 1992. From then on, 15-LOVE has become part of my life and part of my family. 15-LOVE taught us to believe in ourselves and the idea that anyone has the potential to be successful, if they work hard in school and apply themselves. Through my involvement with 15-LOVE, I gained a lot of leadership skills that I apply today. I have a lot more confidence in myself because of tennis. I have fond memories of our team working hard and overcoming obstacles to win team tennis competitions in the local area back in 1997-2002.
I was recently given the opportunity to command a company in 3d U.S. IN Regiment (The Old Guard). The oldest active duty army unit in the United States Army. I am the first African American female to do this and first woman to command an Infantry company in the unit. I am currently living in Arlington, Virginia with my family. I am an avid supporter of 15-LOVE, donate when I can and come back for alumni events as my current schedule allows.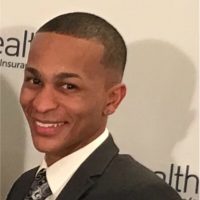 Djuan Blakemore
My nine years in the 15-LOVE program helped me develop interpersonal skills as well as the ability to befriend people with different backgrounds. My most memorable experience is when we went so see Serena Williams play a World Team Tennis match; I received her autograph afterwards! I try to stay involved with 15-LOVE, especially with the kids in the Excellence Program, as much as I can. I currently live in Rochester and am in grad school at SUNY Empire State College pursuing a Master's of Business Administration concentrated in Human Resource Management. I oversee and provide Human Resource support for all Price Rite Supermarkets in the Rochester and Buffalo areas.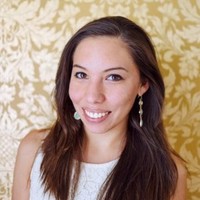 Andrea Carrillo
As a participant in 15-LOVE for 10 years, I learned to accept and appreciate the diverse backgrounds of my peers. Anyone who knows me will tell you that tennis was never my calling. 15-LOVE was never about tennis for me. It was about a supportive community of people who have helped me grow and always allowed me to be myself. As an instructor for five years, I learned to manage and speak to large groups, along with the learning the responsibility of having my first job.
I attended SUNY New Paltz and graduated with a BFA in Graphic Design. I currently work as a Senior Designer at Datto Inc., an IT software company in East Greenbush.
I have stayed in touch with 15-LOVE through the years. Moving back to the area has allowed me to participate in many more events. I love attending the summer adult classes and the indoor excellence classes. I have helped with Fore Love & Money for the past few years and hope to continue. Working a short drive away has allowed me to have lunch and catch up at the 15-LOVE office. I always enjoy making an unannounced appearance just to see Amber's reaction!
Heba Mair Bullock
15-LOVE taught me to believe in myself, and that I can achieve all things that I set my heart on. The relationships and mentorship I got from 14 years with 15-LOVE helped shaped me into the woman I am today. It taught me the importance of physical fitness and taking care of myself, as well as setting goals and pushing hard to achieve them. I constantly use that drive that I developed from being involved with such a remarkable program.
I received my bachelor's degree from the United States Military Academy in May 2008. I currently serve as the 25th Combat Aviation Brigade's Public Affairs Officer at Wheeler Army Airfield, Hawaii. I recently competed in my first body building competition and placed fourth!
It is hard for me to stay involved in 15-LOVE as I move around frequently. However, I do my best to assist if asked, as well as donate. I always get in touch with Amber when I head home to link up with whoever is around and spend some time with new 15-LOVE members and old ones as well. I am still good friends with my teammates from 15-LOVE today.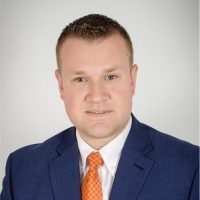 James Fowler
From a young age, 15-LOVE exposed me to individuals from various cultures and backgrounds. Gaining an understanding of other perspectives has allowed me to develop a rapport with individuals from all walks of life – from casual relationships in my personal life to Fortune 500 CEOs at work.
My most memorable experiences with 15-LOVE involve being surrounded by all the friends I made through the program. Friday night practices were filled with competitive tennis in a relaxed, fun atmosphere. More than 10 years later, attending the Friday practices is still as fun and lively as they were when I was in
high school.
In high school my good friend, Kenny Williams, introduced me to the program. I was a participant in the Excellence Program and taught as an instructor for a few years. Since graduating college I have become much more involved. For the past few years I have coached the 15-LOVE U18 Junior Team. I am also a member of the Board's Investment Committee.
I graduated from the University at Albany in 2009 with a BS in Business Administration/Finance and still live in Albany. I work as a Financial Consultant at TIAA, working with employees of local colleges and universities regarding retirement planning and financial well being.  My previous work experiences include working for the Goldman Sachs Company in Private Wealth Management and for The Ayco Co.
Vishnu Nagaraj
I was very fortunate to be involved in 15-LOVE for 14 years, as a participant and instructor. I started the program when I was 10 years old. 15-LOVE has taught me to give back and really help out those who are less fortunate. Even though I came from a more well-to-do background than most, I appreciated every second I spent as a member of the 15-LOVE family. 15-LOVE brought meaning to having strong friendships and family, as well as shaping participants to become productive members of society. Most importantly, I continue to develop and shape the life skills and values that I learned from 15-LOVE as I strive to become a professional.
I recently received my Associate Degree in Chemistry/Liberal Arts and Sciences at SUNY Cobleskill. I am currently in my last year at Albany College of Pharmacy and Health Sciences studying to become a Doctor of Pharmacy.
I try to stay involved with 15-LOVE by attending some of the practices and helping out the participants.