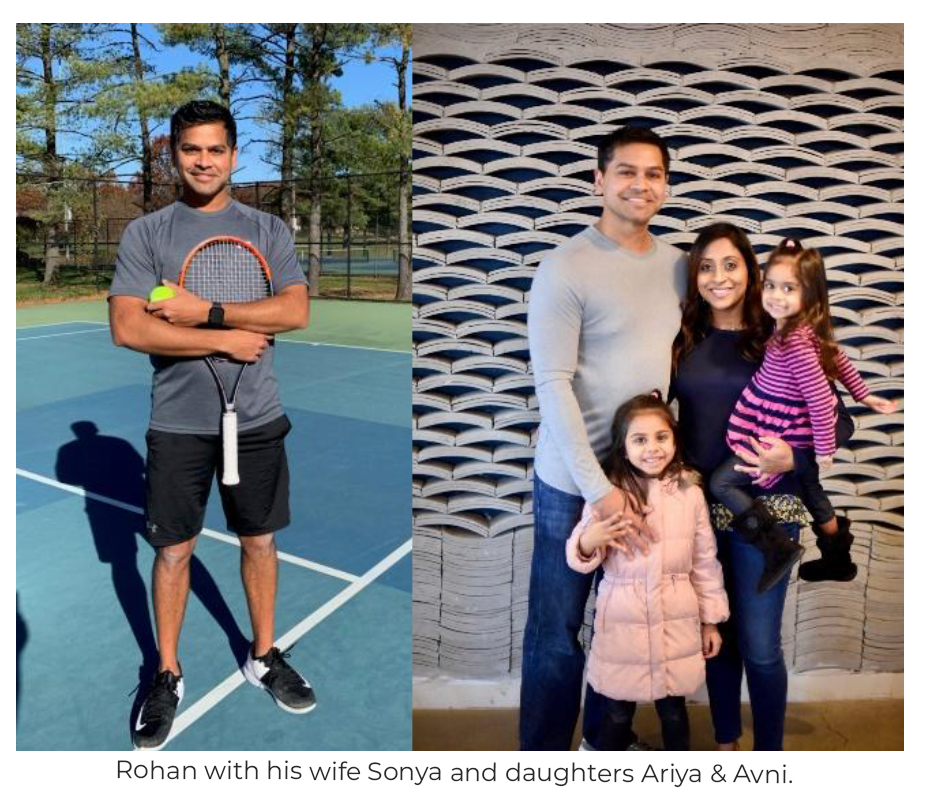 Dear Friend,
​As a twelve-year old taking my first tennis lesson, I had no idea it would be life changing. My brother Nithin and I hit the courts of Lincoln Park in Albany during the summer of 1995 after seeing a flyer for free lessons. What followed that day would be a decade of involvement with the numerous opportunities that 15-LOVE afforded us.
I'm forever grateful to 15-LOVE. It allowed us to grow stronger as brothers, athletes, and citizens.
We were first led by the memorable instructor, Mark Dalzell who got us hooked instantly. Though our shots frequently went into the net, coach Dalzell knew how to make our time on the court fun–we wanted to play for hours. And without our knowing it, we were building of life-skills. Nithin and I became closer as siblings from our tennis experience, as we found common ground. We would become formidable doubles partners and even reached the high school state championship as students at Albany High School. Fast forward a few years to when we found ourselves on opposite sides playing doubles against one another, supporting our own respective universities: University at Buffalo (for me) vs University of Rochester (for Nithin). While it was strange playing "big bro" on the other side of the net, I was honored to share the court with him and have this experience.
I'm indebted to have formed bonds with such wonderful coaches at 15-LOVE – Nate Simms, TJ Aleem, Amber Marino, and Benita Givens. They took such a great interest in me, as a tennis player and as a person. Teamwork, respect, the importance of education, handling peer pressure, diversity, nutrition, and exercise were the invaluable topics learned. The total program at 15-LOVE prepared me for college and in my current role as a practicing pharmacist. The environment at 15-LOVE helped me develop a better understanding of different ethnic backgrounds and a willingness to try and learn new things.
It only seemed fitting and felt absolutely right when I became a 15-LOVE instructor on my summer breaks. What I did not expect was how much teaching would provide me. Sharing my passion for this game with others was a great experience. That is, sharing the values of work ethic, leadership, teamwork, diversity, respect, education, and most importantly, to have fun!
While I now reside in Fairfax, Virginia with my wife Sonya and our two young daughters, Ariya and Avni, what I learned on the courts of Albany are with me every day. I still compete in USTA leagues and I look forward to sharing my love of tennis with my daughters. Please join me in supporting the next generation of 15-LOVE participants with a donation today.
With great appreciation,
Rohan Raikar, 15-LOVE participant & instructor, 1995-2005
P.S. Playing a tennis match is a mini life lesson. It teaches you perseverance, hard work, to trust your instincts, and builds confidence –tennis teaches you how to succeed. I am so fortunate to have shown up for a 15-LOVE lesson in Lincoln Park all those years ago. I hope you will consider supporting this organization to give more kids the same opportunity.